Business Consultancy Services
Business Consultancy Services
Valuations and financial modelling are crucial for most aspects of businesses, from financing and transactions to litigation, compliance, and strategic management; however, they don't operate in a vacuum!
Valuation and modelling, to be truly beneficial and useful, should reflect and comply with the latest accounting, regulatory, and tax codes.
For over a decade, our Valuation and Modeling team helped clients develop business models in evaluating potential implications and returns across a wide range of market scenarios and businesses. Our specialists have also measured and understood successfully the value of assets in the current rigorous regulatory environment.
Protax's Valuation and Modeling team helps clients in solving complex transaction and business issues, as well as analyzing optimal alternatives. The provision of well-reasoned valuation and expert financial modelling is just one part of our Valuation and Modelling service. Just as important, the in-house specialists of the firm are experienced in developing valuation estimates and financial models while adhering to prevailing accounting, regulatory, and tax codes.
Our Valuation and Modelling Advisory team is adept at handling: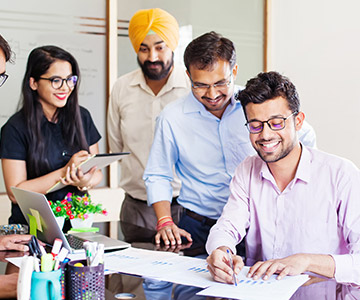 Reliable Business Valuations and Financial Models
Because of our proven experience and expertise in providing realistic and accurate valuations, as well as specialized financial modelling services that can be relied on, our in-house team of specialists is trusted by commercial organizations, buyers, and business owners as an unbiased and objective third party. Don't waste your time and contact us TODAY for a full valuation analysis and expert financial modelling!
We've handled various complex and tedious business valuation cases from sales and purchase agreements (SPA) and Initial Public Offerings up to partnership or shareholder disputes and 3rd party liability matters and issues amongst others. The strong valuation and modelling experience of our dedicated specialists bring forth beneficial long-term decisions and great results.
Our qualified appraisers and expert modelling specialists have experience and knowledge in delivering financial models and business valuations that are all based on professional standards. Regardless of what your specific situation is, you will receive not just reliable reports, but also the expertise of dedicated solution-providers.
Whatever the purpose, financial models and business valuations are fundamentally some of the most important financial asset drivers and decision-makers. Make smart decisions, get ready for success, and consult with our Valuation and Financial Modelling specialists TODAY!