Tushar Agarwal
Founder & Director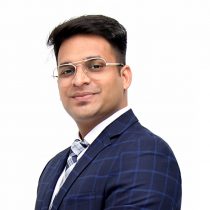 VAT Compliance

Auditing & IFRS Advisory

Business Setup Strategy

M&A transaction support

ERP & POS Consultancy

International Taxation
CA, Institute of Chartered Accountants of India, India

ACCA, Association of Chartered Certified Accountants, U.K.

UAECA, Accountants & Auditors Association, UAE

B.Com (Hons), University of Delhi, India
With over 10 years of experience in entrepreneurship, management, business planning, financial analysis, investment banking operations, and decision analysis, Tushar has the breadth and depth of experience needed to quickly understand entrepreneurs' businesses and craft the most suitable solutions.
Protax comes up with results that are actually implementable. That is our strength compared to other consulting companies.
Before founding Protax in early 2020, Tushar was working with a reputed audit firm in Dubai, UAE. Previously, Tushar held various management positions India at Credit Suisse, most recently as RMS Officer at Estee Advisors, focusing on new business development, financial control and risk management. Tushar has also worked as a senior financial risk management consultant to the financial services industry; and Product Control intern at Credit Suisse.
All you need to know about professional company setup in Dubai. All you need to know about professional license in Dubai.

Income tax in UAE. VAT in UAE. Excise in UAE. Is UAE really Tax Free ?

'Local sponsor' / Service Agent is a general term used in the UAE to refer to local service agents and nominee shareholders (sleeping partners) in mainland companies with foreign investment. A sponsor has to be an Emirati (UAE national) with a family membership card (Gincia). Operating a business in the Dubai Mainland area requires a
If you'd like a free consultation, please start by completing the form:
[contact-form-7 404 "Not Found"]